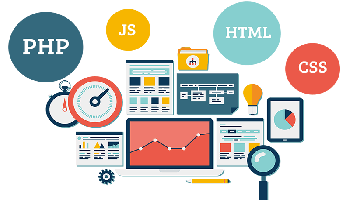 Roles And Type of a Web Designer
Roles Of Web Designer
---
Focus on Look and Feel of the website
Complete User Experience (UX) and User Interface (UI) design
Design user pipeline, wireframe, flows, and mock-ups optimized for a wide range of devices
Understand the client's intuition and meet their expectation while maintaining user retention on the website
Suggest and derive better solutions to old existing ones or recommend new ones through A/B testing method
Develop functioning HTML, CSS, and JavaScript web design from PSD files or scratch
As you can notice, web designers are more focused on hooking users to the website. Make it compelling, targeting a definite customer base through thorough research. This means you need to have excellent communication and analytical skill. You should be able to get feedback from the prospect as well as conduct various A/B testing to see which design is performing well and what regions reacted to which design in which way. What are the reasons they reacted that way? Which demography group is the client's product most suitable for? What can more things be done to improve user retention and increase CTR (Click through Rate)? Et cetera are the questions a web designer should always ask?
Types of a web designer
---
Web designer roles are divided into two types.
User Experience (UX) Specialist:
UX designers mainly focus on user interaction with the website. The pipeline on how a user is expected to behave and what part of the website is he/she supposed to be focusing on. They work with many versions of web designs to analyze which one is performing better. UX designers have to exclusively work with new tools and communication skills very important for UX designers.
User Interface (UI) Specialist:
UI designers are those who implement the interface for the users. They have to keep up with the latest trends, such as designs for touch devices, responsive layouts, flat designs, material design, and many new emerging trends. They are responsible for making the websites functional in a wide range of devices.
Which personality is this career best suited for?
---
Any design career requires a creative and imaginative mind. Web design career is no different.
The challenging part of this career is you cannot stay stable. You need to evolve yourself and embrace the latest design methodologies constantly. As new design trends emerge, you should be quick to understand and implement them in your latest projects.
The career in web design is one of the most refreshing ones because you need not always work on the same type of project. The IT field is applicable in every other industry like Health, Entertainment, Financial Institutions, Corporate, Gaming, and many more. You will continuously be learning new methodologies, interacting with various types of clients, and visualizing the world from viewpoints of people of different background and industry.
These factors make this career most suited for people with vivid imagination and individuals with artistic qualities. They should be able to integrate the real-life scenarios, the recommendation, and the web standards to achieve the roadmap for users to follow in the client's website.
Learn more about Brief history On Web Designing , Web Designing Introduction , Scope of Web Design Career in Nepal and Future of Web Design .
Visit JobAxle to find web designing vacancy .